basics:passive_houses_in_different_climates
Table of Contents
Passive House buildings in different climates
Passive House buildings: a method rather than a building style
In Central European Climate there is a lot of practical experience on how to build Passive House buildings. But it would be a pitfall just to apply the Central European Passive House design, especially the details used for insulation, windows and ventilation and just copy these to a completely different situation because
there is a specific building tradition in every country and

there are specific climatic boundary conditions in every region.
Therefore, the specific solution for a Passive House has to be adapted to the country and the climate under consideration.

[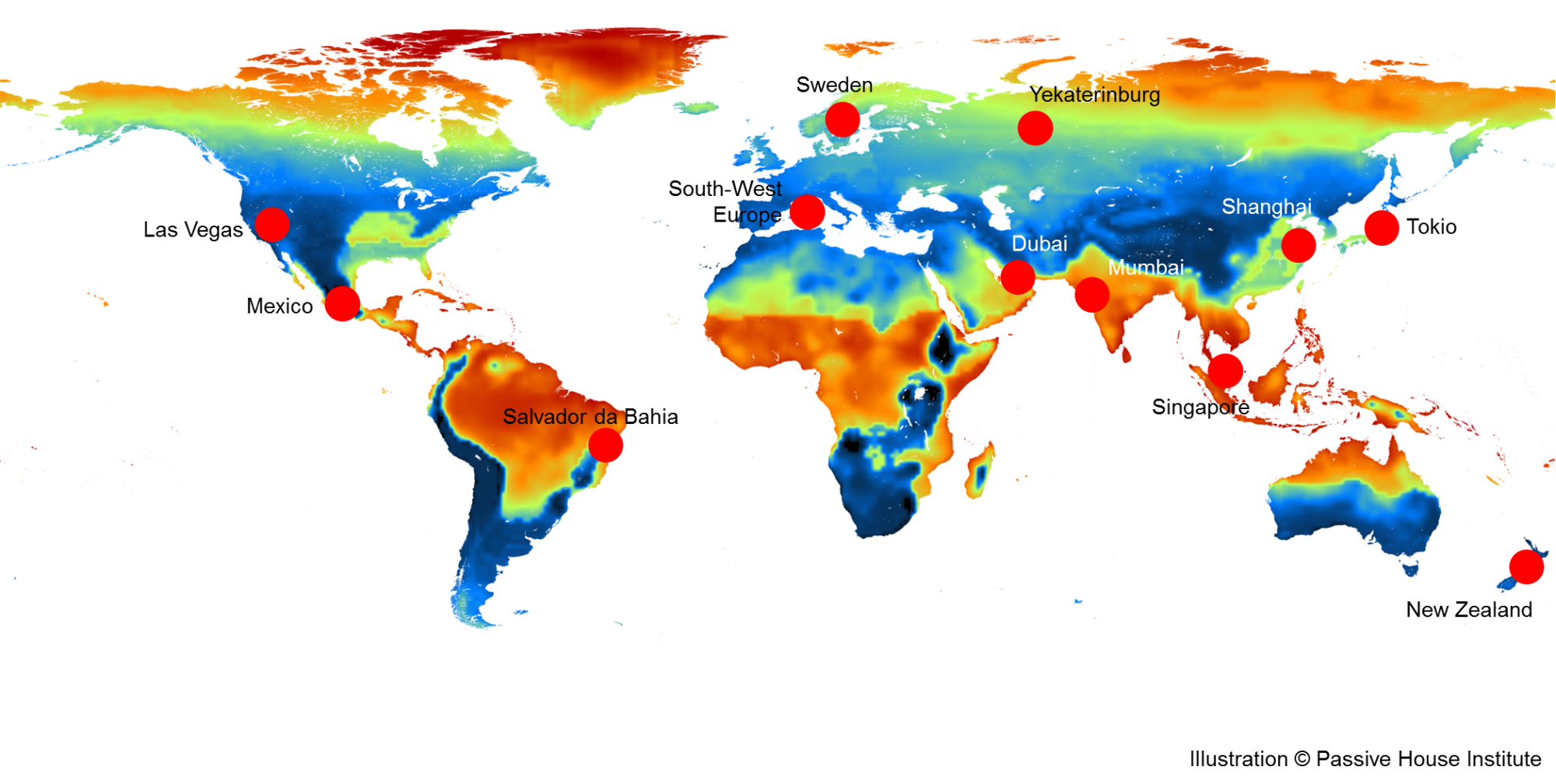 ]
---
See also
Read more

about the studies Passive Houses for different climate zones and Passive Houses in tropical climates
Passive House in the Global South

Passive House in various climate zones - technical and economic aspects

Detailed and general remarks on hot and humid climates
Climate data tool for the Southern Hemisphere

The international criteria for Passive House and EnerPHit buildings in different languages
Summer situations in refurbished non-residential buildings

A variety of built examples - Certified Passive Houses and EnerPHit retrofits - can be found here
Information on the climate dependent criteria for Passive House suitable transparent buildings components is available on the website of the Passive House Institute
Nr.41 Cooling in non-residential Passive House buildings
NEW! Clickable map / Passive House at a glance
Which components are needed to achieve the Passive House Standard / EnerPHit Standard in my European region?
Read more...


basics/passive_houses_in_different_climates.txt · Last modified: 2022/08/22 14:39 by yaling.hsiao@passiv.de
---