Table of Contents
Examples
The Passive House Standard, being a quality standard, dictates no particular methods of construction. Whether solid construction, wood or composite - architects can design Passive House buildings according to their own preferences. Even manufacturers of prefabricated houses are offering Passive House designs. The versatile Passive House Standard is also increasingly being used in retrofits as well as for non-residential buildings such as schools, administrative buildings, manufacturing plants and hotels. As the Passive House concept is based on physical principles, each building can and should be adapted to its particular climate.

With approx. 60,000 Passive House buildings in use worldwide (as of 2016), the Passive House Standard is rapidly spreading all over the world. As of today, Passive House buildings have been built in nearly all European countries (see map), the United States, Canada, and Japan – to mention but a few. And this number is on the rise! Read more about the dissemination of the Passive House concept...

The following pages feature a variety of best practice examples for both residential and non-residential Passive House buildings.


Certified Passive House buildings
iPHA provides a map of Certified Passive House buildings on record here.
Passive House Architecture Award books
2nd Passive House Architechture Award
A 2nd book showcasing the winners and finalists of the international Passive House Award shows that energy efficient construction is not only profitable, it is also an enrichment for architecture. The book is available in a bound version and in digital form as an online flipbook. In addition, all of the award-winning buildings are presented in a poster exhibition.
1st Passive House Architechture Award
A selection of examplary Passive House projects, recognised for their outstanding design in the 2010 Passive House Architecture Award, are documented in the photographic volume "1st Passive House Architecture Award – the Finalists" featuring the 10 award winners and the 14 finalists.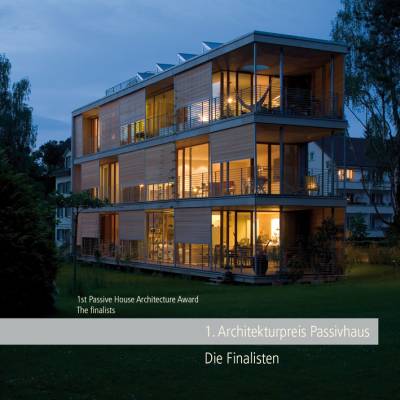 Download a preview of the book

More information on the books can be found on the iPHA website.

examples.txt · Last modified: 2018/12/06 10:42 by cblagojevic
---