Heat pump tool
The Heat Pump Tool is intended to be used only with air-to-air heat pumps. It derives the optimal: • COP (heating) test points inserting the available manufacturer´s data • EER (cooling) test points, from which a project-specific SEER will be calculated. This value can be inserted in PHPP9 sheet cooling units. (=main update) As of PHPP10, this calculation will be implemented.
Additionally, the tool derives COP for room air source domestic hot water heat pump (to be installed outside of the thermal envelope).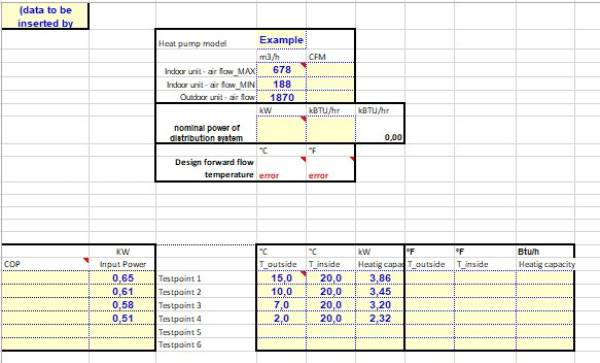 ---
Currently being revised.
---

Click here to go back to the main menu.
planning/heat_pump_tool.txt · Last modified: 2021/09/02 16:22 by nsukhija
---