planning:climate_conversion_phpp_versions_tool
Climate Conversion PHPP Versions Tool
This tool provides a template in order to automatically convert PHPP climate data between PHPP version 9 to PHPP version 10 (v9 to v10), and vice versa (v10 to v9). The converted dataset will be shown in the green cells in the lower section of the respective worksheet.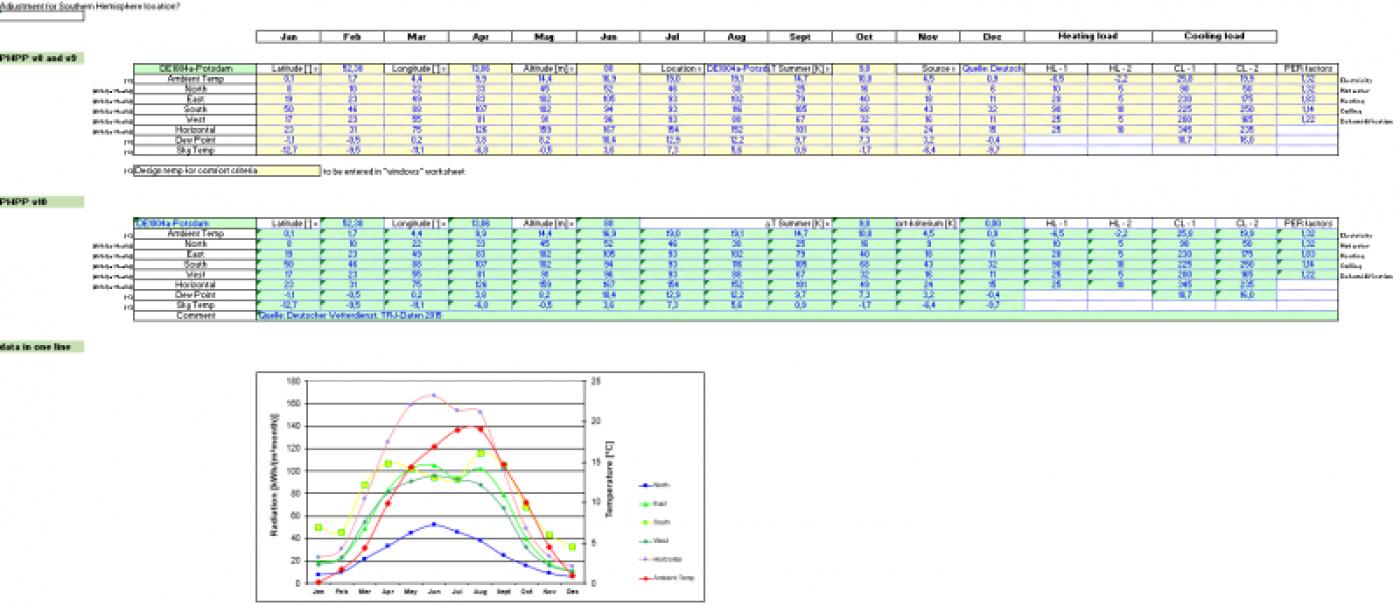 ---
You can download the Tool here (EN).

---
Click here to go back to the main menu.
planning/climate_conversion_phpp_versions_tool.txt · Last modified: 2022/06/23 11:44 by yaling.hsiao@passiv.de
---